Handmade slip on collar, pet collar, tag collar,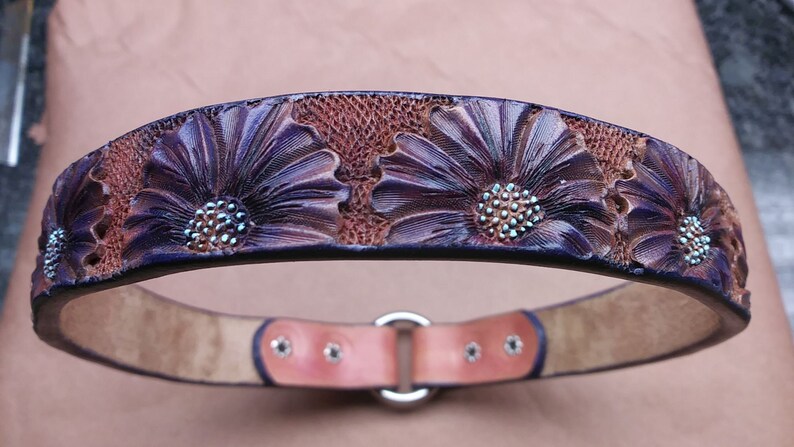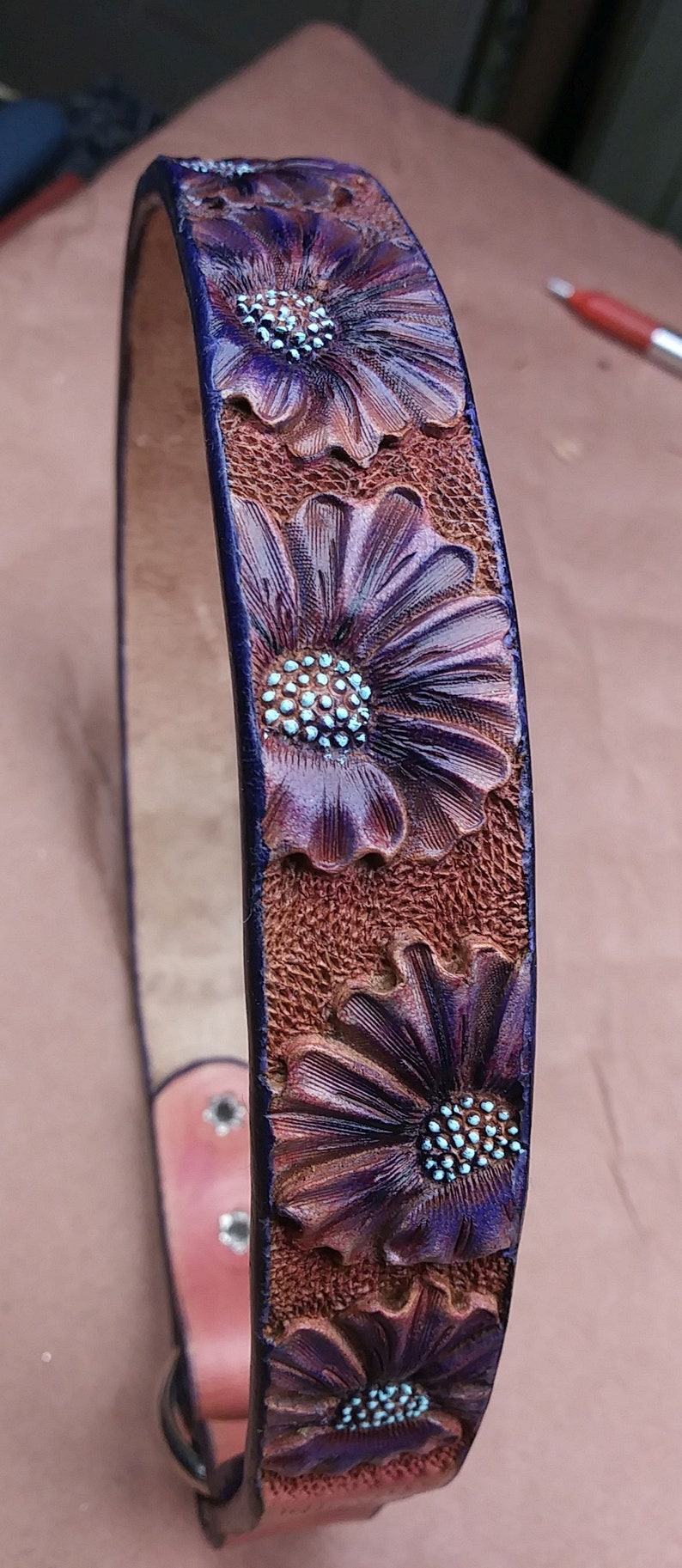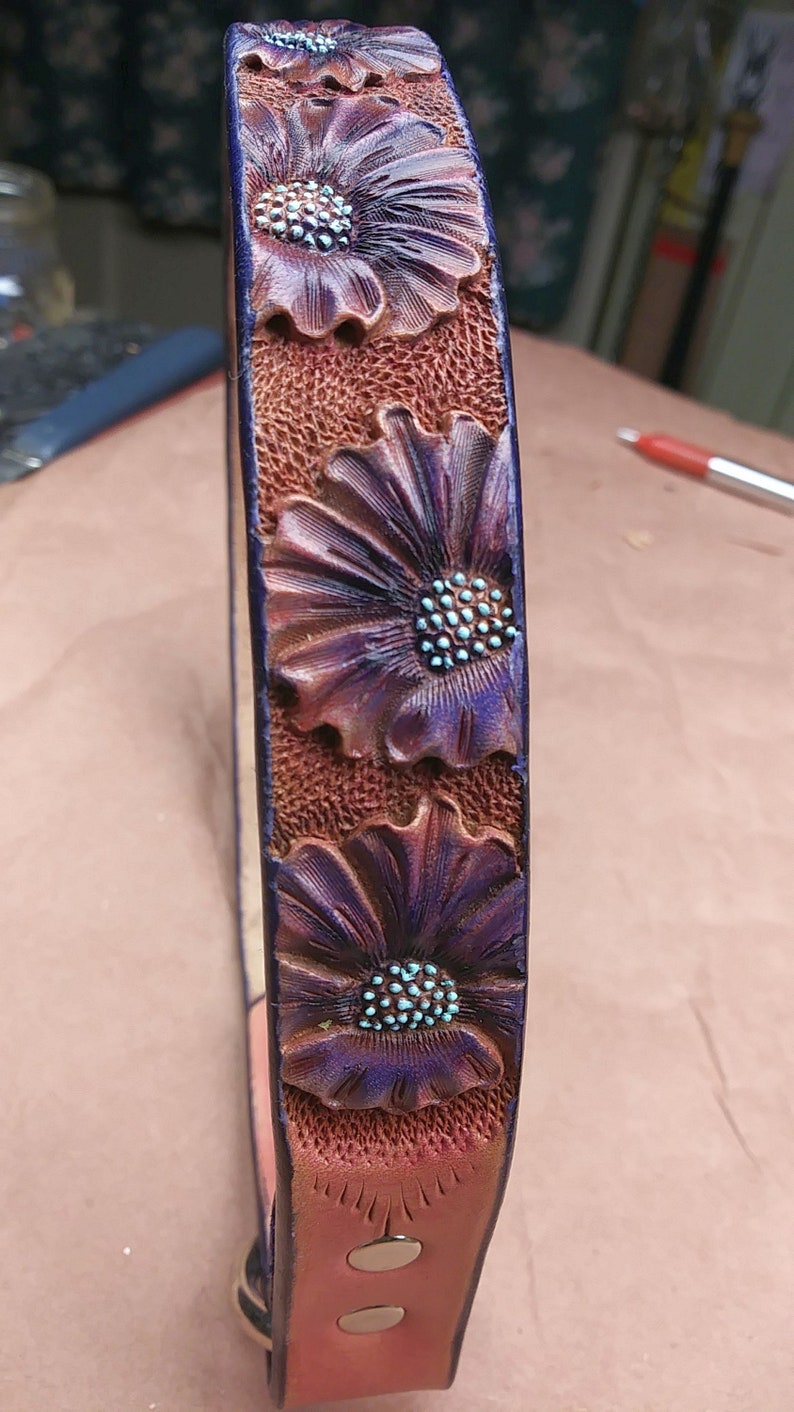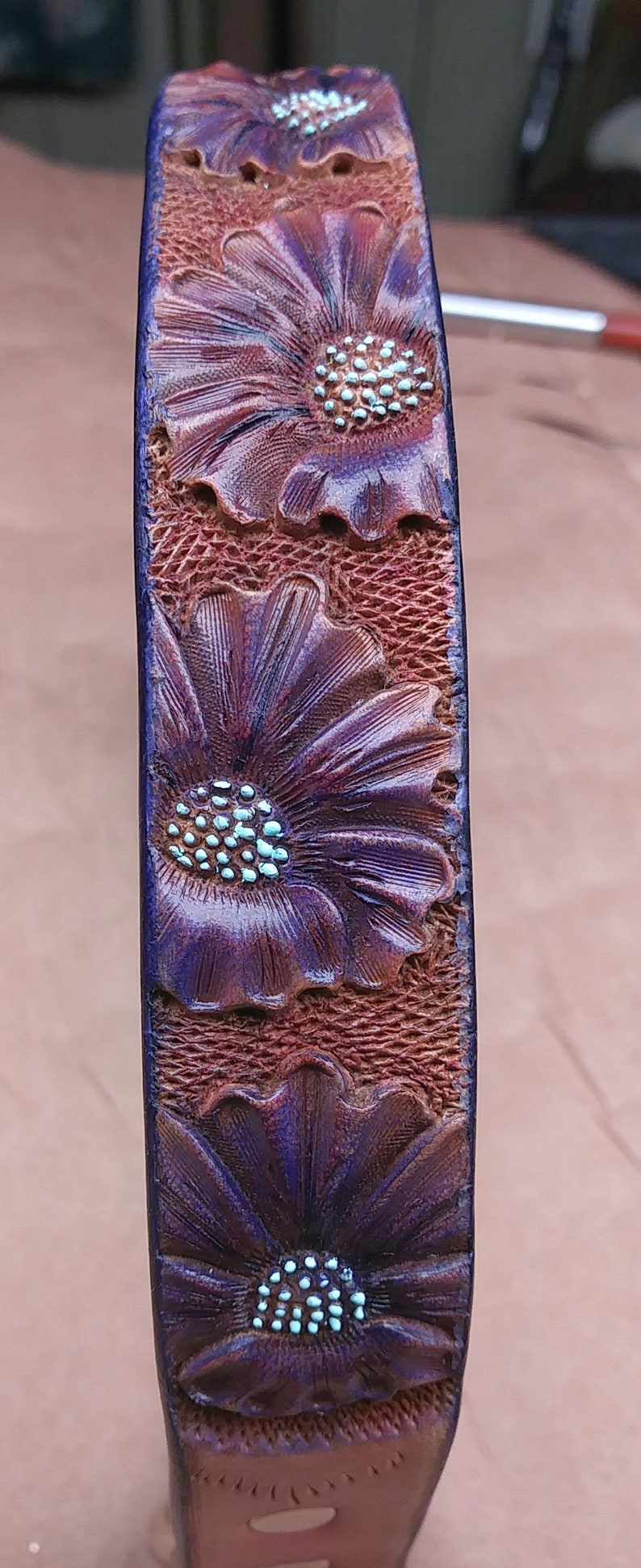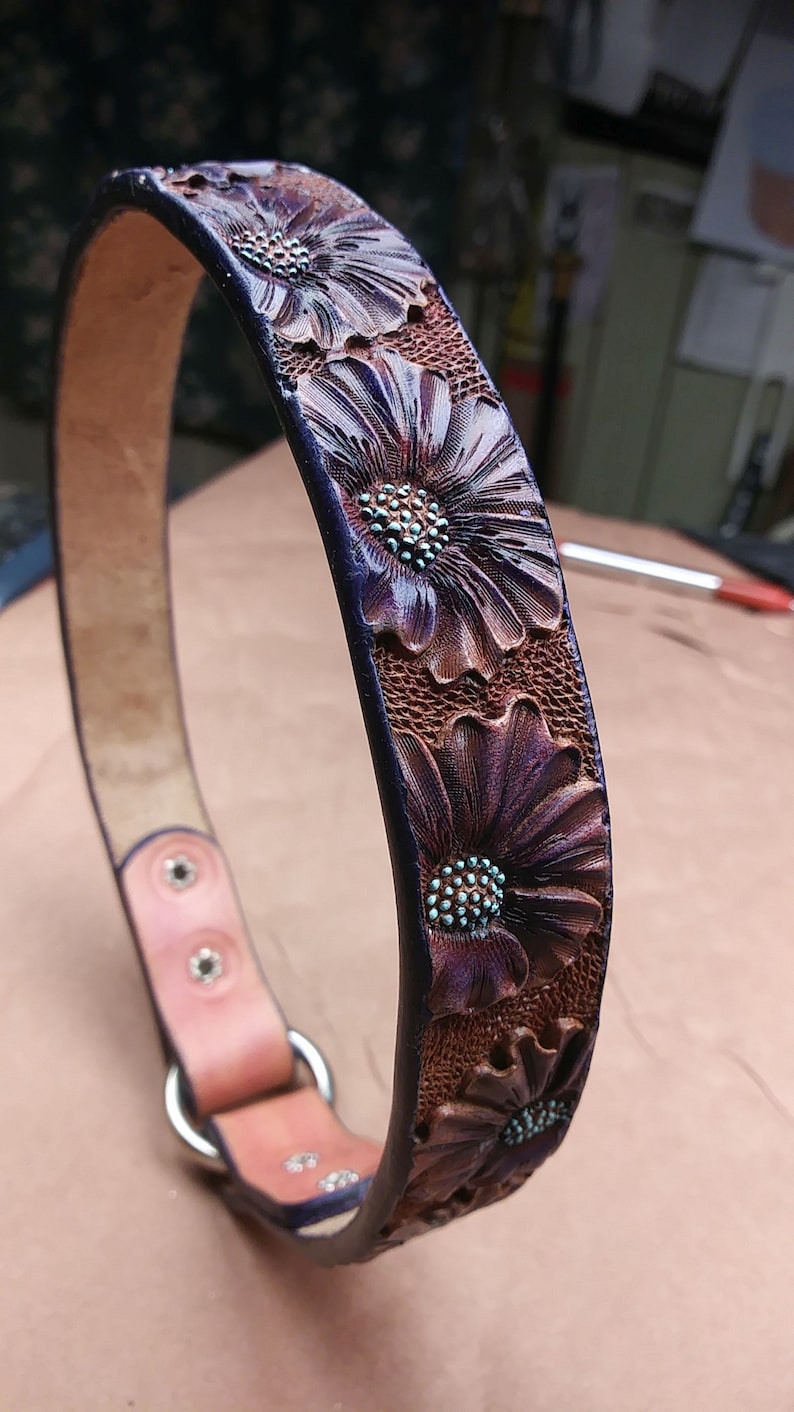 Handmade leather slip-on collar is great for hanging tags for around the house. This slip over the head collar measures 1″ wide by 18.25″ on the inside circumference measurement. This would be a great fit for boxers, cocker spaniels, huskies and more.
It's handmade from 12 oz. saddle skirting leather with a hand tooled floral design. Then hand dyed purple and oxblood colored flowers with hand painted seafoam colored seeds. The edges are beveled then burnished in purple to perfection. Next the entire piece gets a top coat finish that has a built in U.V. resistant property. This will help keeping your colors vivid longer.

If you love the design but need a different size, drop me a convo and we'll go from there. Or you have a design in mind, let's create one just for your pet.

Thank you for stopping by Across Leather!
Larry
$95.00
+Shipping
Make an offer.